Patagonia Hopes to Restore The Great Plains with Buffalo Busines
Ventura-based Patagonia, a brand best known for its outdoor apparel, is getting into the buffalo jerky business, the company announced Tuesday. And thanks to its partnership with a sustainably minded South Dakota meat company, when you snack on a little bit of buffalo you're helping save where those buffalo roam.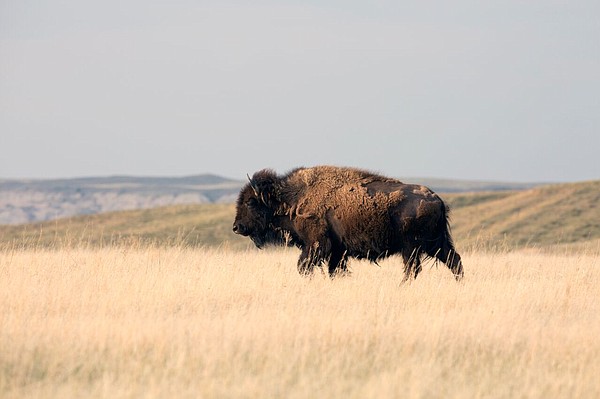 The new foodstuff is the result of partnership between Patagonia's wholly owned Sausalito-based Patagonia Provisions subsidiary and Wild Idea Buffalo, a meat purveyor that, by partnering with ranchers raising sustainable herds of bison across a swath of South Dakota, is helping to restore and preserve some 100,000 acres of grasslands.
How does herding buffalo (used interchangably in the U.S., the names "bison" and "buffalo" both refer to the same animal — the American Bison or Bison bison) save the Great Plains grasslands? We're glad you asked because it wasn't at all clear to us what the connection is. According to the Aug. 11 announcement, by "[g]razing naturally and roaming freely, the buffalo help nurture the prairie back to health by recycling nutrients and tilling the soil as they roam."
It may come as a surprise to some (it did to us) that this isn't Patagonia's first foray into foodstuffs. Company founder Yvon Chouinard started the Patagonia Provisions subsidiary (slogan: "rethinking our food chain") in 2012 with the goal of selling ethically sourced and sustainable food.
---